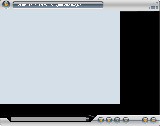 Click on image to see sample tour.
Standard Tour Package
LightPoint Images offers a standard virtual tour package that consists of four scenes displayed one at a time in a movie-like setting. No action is required by the viewer, but he or she can click and drag on the scene to see more detail. If you prefer, the frame or "skin" surrounding the movie scene is customized by LightPoint Images using your firm's colors and logo. Photos and other marketing information can also be included.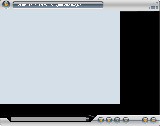 Click on image to see sample tour.
Professional Tour Package
The Professional Tour Package is an expanded virtual tour consisting of six scenes and six still photos with descriptions of each scene. Background music is also available.The scenes are displayed in a custom "skin" the includes your firm logo and contact information..
Custom Services
LightPoint Images can provide virtually any photography and related service you need to market your properties successfully. These services include:
High quality images in film or digital format for hard copy materials
Brochures with photo spread and property information for use as hand-outs and flyers
Any combination of virtual tour scenes and still photos needed to provide good coverage of the property
Upload virtual tours to the major services including realtor.com, hometour and others
Provide web hosting for your firm's marketing site